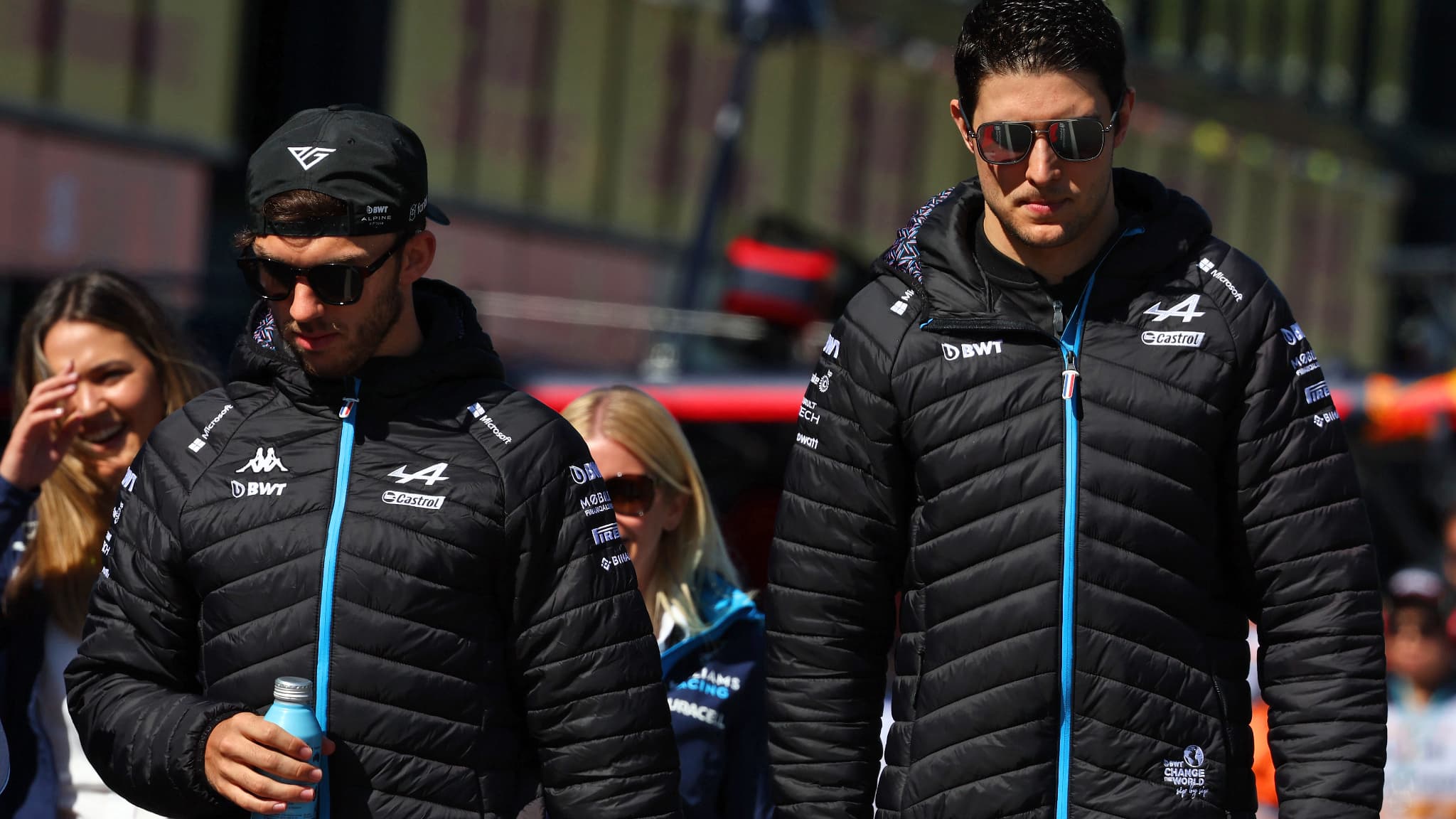 On the official Formula 1 website, Pierre Gasly (Albin) commented on his start to the season and his collision with team-mate Esteban Ocon at the Australian Grand Prix. The French driver says 2023 is a particularly "intense" year.
Pierre Gasly took the pen at the Formula 1 website. In a long text published on Monday, the French driver looked back on his first three weekends racing with Alpine, notably marked by his crash with Esteban Ocon in Australia, two weeks ago. "I was satisfied with 98% of the race being in our favor," says the guy who was fighting for the top five until the crash two furlongs from the finish.
"Unfortunately the circumstances changed and we came away empty-handed. It's never good to be so frustrated. To put in a good performance and to see the score torn at the end was painful."
'Information questioned internally'
The Frenchman left us very annoyed with the media after the race, perhaps also worried that the FIA ​​would punish him. While he risked a suspension race, no penalty was handed out to him. So he wanted to quickly turn the page. "I didn't want to think about it too much after the race – just expressing my disappointment – and then try to recover from that as quickly as possible. As a team we obviously polled internally. We'll keep whatever happens. It's told. Ours."
The former AlphaTauri rider is already focused on the next Grand Prix in Baku (weekend of April 30), where the first sprint of the season will take place: "As I said, Australia is behind us. The team and I are already working very hard and aiming for a similar performance for Baku and beyond, only with a result better ".
Alpine will have to rely on Melbourne's single seater quality to earn big points in the finish. Gasly said of the Australian Grand Prix: "I think first of all, looking at the positives, it was a good step in the right direction. In fact, it was a really big step for the team."